Well, October is almost over, which in turn means that Flocktober is almost done. I still have much to do, but I can now take my time since I have more then enough terrain to game with. I've had these buildings now for going on three weeks since I got them on special order from my FLGS. I like them. They are simple and fantastically cheap. For about 7$ a building, I'm looking forward to getting the rest of them.
I'm going to plug another blog at this point because I got
most
all of the inspiration for these buildings from him. I highly recommend anybody interested in French and Indian Wars to head over to
Jay's Wargaming Madness
and check out just what he is doing in regards to terrain.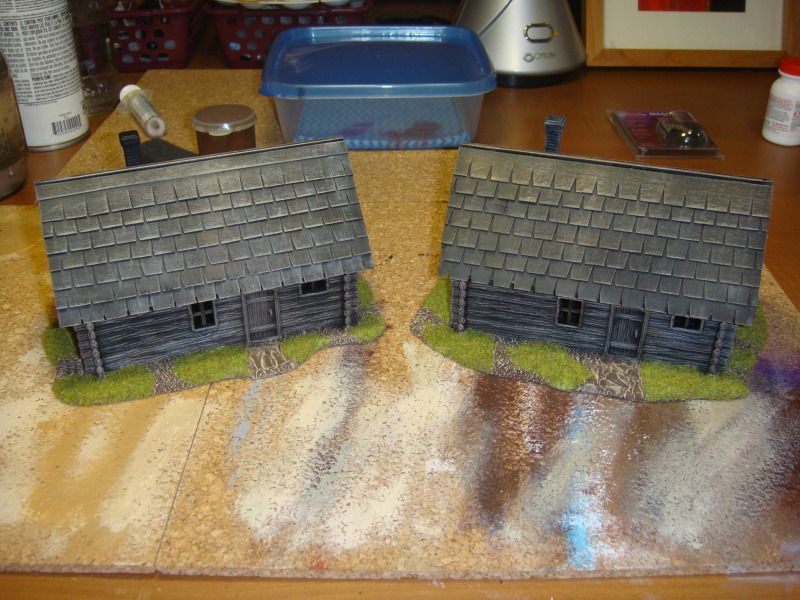 With a little converting, these buildings work perfectly for both North America and Eastern Europe