With my now former wargaming club in a death spiral since the executive committee stepped down, the former president and best friend
Mike Hoyt
and I decided it was time to start up something new. At the beginning of the summer he moved into a new apartment with a quite lovely back yard that was just finishing a complete renovation. We built two of four planned 6" x 4" tables to use and recruited most of the remaining members of the old club.
With access to a BBQ, good beer and good company, thus was born a new club. The name has not been set yet, but hopefully something witty and smart will pop into our collective minds at some point in the near future. When the Canadian winter inevitably hits, we will move into the house or maybe even set up some sort of tent with a space heater so we can continue playing in the outdoors.
Another aspect of the club that we have planned is to host a podcast after the gaming is finished. We usually start around 5:30PM and if we end at 10PM, we all still have a lot of time to host a one hour podcast.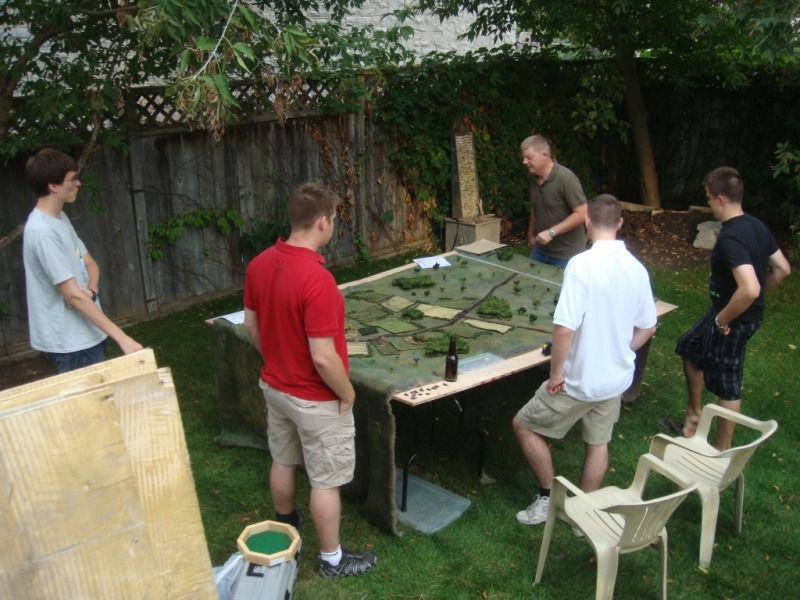 The inaugural game for our new club was our first attempt at playing Classic BattleTech. Most of the club members had not played a game yet, so it was a slow process getting everybody up to speed with the rules.
One of the nice things about BattleTech is that it is scaled in 6mm, which happens to be the chief gaming scale of Mike, thus all the terrain was already available.
Feel free to ignore the unpainted figures, BattleTech has been on the back-buners for me over the last couple of months as I concentrated on my ImagiNation project.
This scenario pitted a Private Mercenary group of four Mechs and four tanks vs a hodge-podge group of 10 Mechs Militia.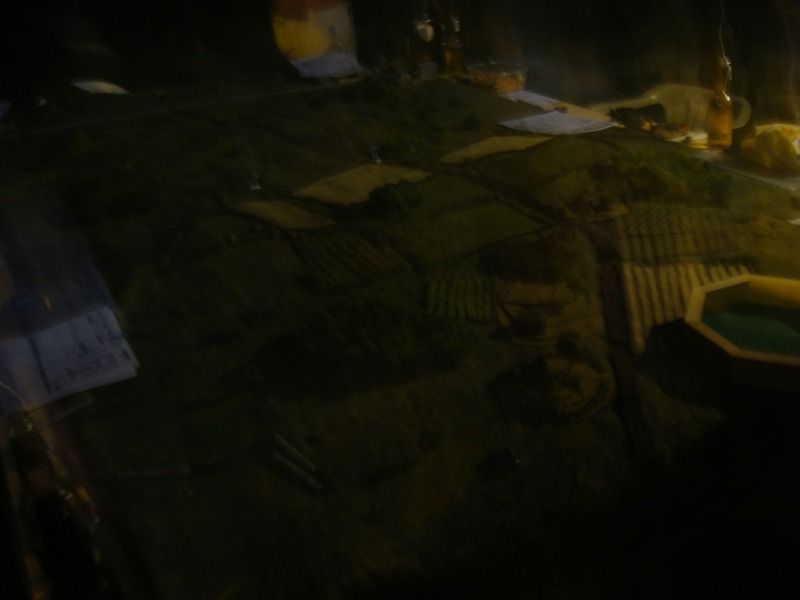 As the drinking and gaming progressed, we all realized that the one thing forgotten was a viable light source. For this coming week we will have a couple of spotlights so that we can continue gaming into the night.